Norths Announce Reg Smith as Club Patron
By Mark Cashman

Thrilled, honoured and humbled.

Four simple words that sum up the reaction of Northern Suburbs great Reg Smith on his appointment this week as the club's new patron.

Smith, the 22-Test Wallaby, takes over from the club's previous patron - late Wallaby skipper John Thornett who passed away just over two years ago.

The captain of Norths' Shute Shield premiership side in 1975, Smith was officially unveiled at a gathering at one of the club's new strategic partners, Norths Cammeray, before a room full of special guests and many of the club's life members.

The naming of Smith was the final play of a process undertaken by the board after the passing of Thornett in 2019.

Norths felt that they didn't need to rush into the naming of a new patron until role was re-defined for the game's new age and the right person found.

So President Grahame O'Donnell called on the club's Life Members, many of whom are still active in the day-to-day running of the club, to define what the expectations for the role are and the best person to carry that out.

"At Northern Suburbs the role of Patron is not just a name that appears in the annual report - it's a visible and living role," President O'Donnell offered.

"We felt it best to take our time, settle on what we expected from the role and then decide who was the best person to carry that out.

"There was a strong feeling that the Patron should come from the group of people who have already been acknowledged for their own individual service to the club.

"So I had the honour of talking to each of our Life Members and getting their opinion on who they thought would best serve in the position.

"In the end Reg was the overwhelming choice from that group who hold the highest honour for services rendered."
Speaking after his unveiling, Smith said that he was well aware that this was not a token position.

"I want to have a presence and to compliment the work that many people already do to make a successful rugby club," Smith said.

"I look around the club now and see the likes of life members like Peter Medway who still runs the line most Saturdays, Norm Osborne who still coaches and manages teams and Don Felton who has done numerous roles and is match day manager.

"If I can play a role that pulls some of those things together then that would be great.

"I'm certainly humbled and proud that my peers consider me worthy to take on this role."

Wallaby No.537, first came to Norths in 1971 after playing in a NSW side that toured New Zealand for eight matches the year before (he was selected from NSW Country) under the leadership of Roy Prosser.

"I got to know Roy well on that trip and said to him that if ever my work (as a dairy farmer and livestock agent) brought me to Sydney, Norths was going to be my club," Smith said.

It all happened pretty quickly from there and by July of 1971 Smith was running out on to the SCG against the Springboks for his first Test match.

The Wallabies were combative that day and defended well but the experience and toughness of the likes of Frik Du Preez and the on-ball work of Jan Ellis got the Boks home.

His final Test was in Paris against France in 1976 at the end of the Wallabies end of season tour.

Smith took over the captaincy of Norths' first grade side in 1975 (from Prosser who moved to Queensland for work at the end of 1974), the premiership year under Mick Crowe, and has been wonderful servant and doer at the club ever since.

Significantly in his eight seasons at Norths, Smith played in 107 games all of them in first grade.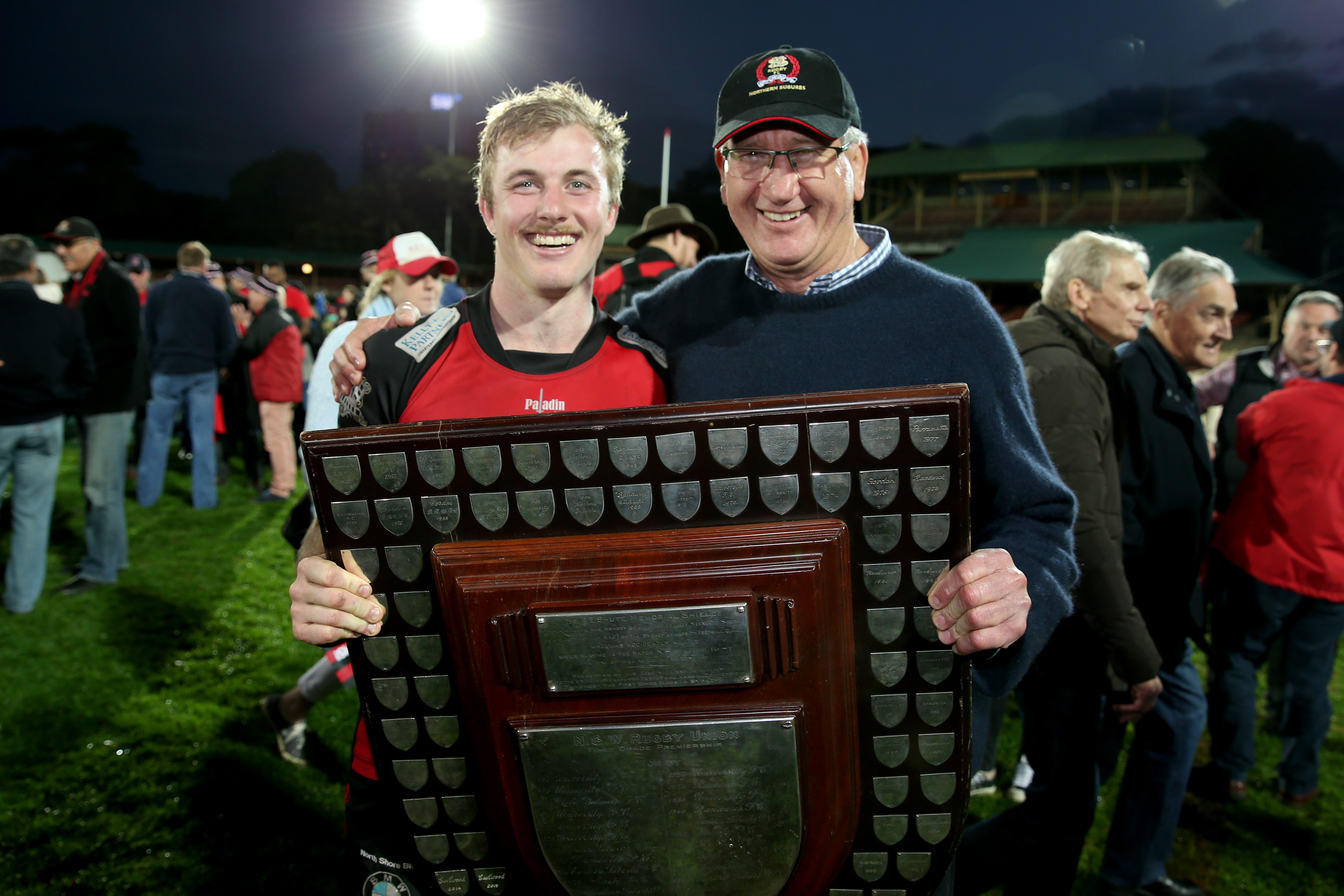 In 1978 Smith returned to Wauchope to take over the running of his family's dairy farm.

In 1995 he brought his family back to Sydney to take on a full position as President of the NSW Dairy Farmers Association and was invited to join the Board and the following year was named Senior Vice President.

In March of 1999 he took on the Presidency of the club following the death of Brett Davidson and steered the club through its transition to competitiveness after the stint in second division through until the end of 2003.

Smith has fond memories of that premiership year.

"You can play for a lot of years and not win a premiership so it's always a special moment," Smith added

"We had a reputation of having a side that looked good on paper but never quite delivered but in 1975 everything all came together.

"I had a special working relationship with Mick (Crowe) and spent a lot of time away from the footy at that time just talking about life and enjoying each other's company."

Reginald Alan Smith has always had a major presence in and around the game and that is sure to continue in his new role.