Sevens Heaven

Sirens

It has been an off-and-on week for the Sirens as they prepare for their first rugby of 2022. Originally in line to play at the annual Lake Macquarie 7's until it was cancelled early in the week before the Southern Districts 'Rebelettes' stepped in and pulled together a round-robin in preparation for next week's Kiama 7's.

The Sirens will now play a series of friendlies at Burraneer Rugby Club (John Dwyer Oval)

9:20 AM - Norths Sirens v Manly
10:20 AM - Norths Sirens v Gordon
11:20 AM - Norths Sirens v Southern Districts
12:10 PM - Play Off Game

Colts

The Shoremen Colts 7's will kick the dew off the ground when they get underway at 8:18 AM at Pittwater Rugby Park. The first opportunity for a new wave of Colts to pull on the Norths jersey alongside a handful of players returning for a 2nd season.

One of those is Josh Barr, the 1st Colts fly-half who performed very well in the opening half of 2021.

8:18 AM - Norths v Easts
10:42 AM - Norths v Two Blues
3:12 PM - Colts Semi
5:00 PM - Colts Final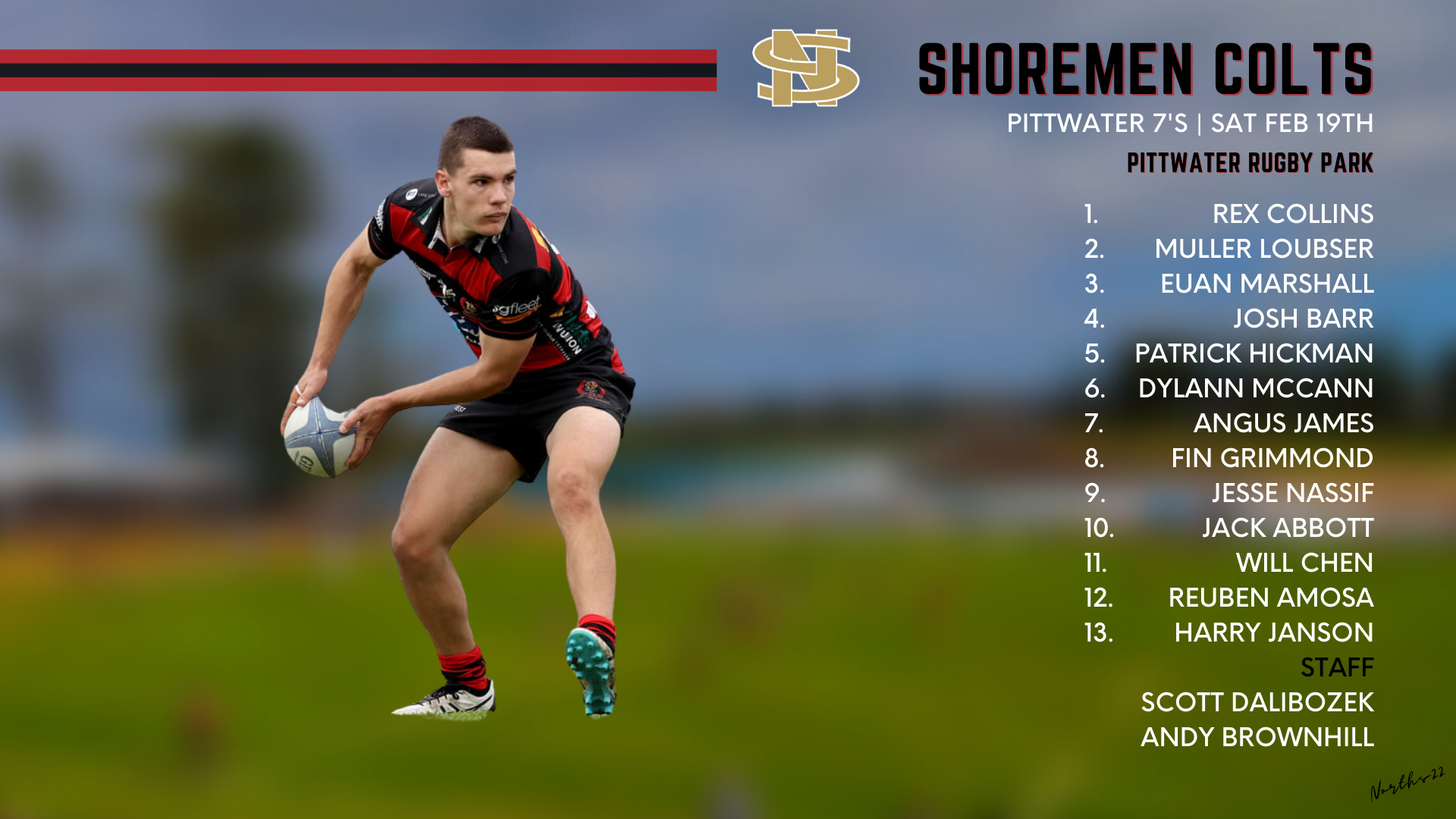 Shoremen 7's

With $9,000 on offer for 1st Place, the Shoremen 7's head to the Pittwater 7's eager to secure that cheque in the pocket as well as good preparation for the $14,000 annual Kiama 7's the following week.

The Shoremen have named a strong side of youth and experience led by veteran Hugh Taylor, alongside new recruits Jamie Mazzarol-Kotz and Inosi Nadolo & a number of the colts '21 class including Boston Kerapa, Jack Vincent and Liam Dalibozek.

The Shoremen 7's were runners up in Kiama 2021 and face some stiff opposition in their opening pool game this week.

11:00 AM - Norths v Warringah 1
1:24 PM - Norths v West Harbour
3:48 PM - Premier Semi
5:18 PM - Premier Final

It's set to be a great day at Pittwater Rugby Park, one of the few opportunities to play 7's locally, for all those members & supporters keen to get back to the rugby, there will be plenty on offer.