Results Hub: Round 2 v Hunter Wildfires

1st Grade: Northern Suburbs 23 def Wildfires 3

Tries: James Margan 2, Charlie Jeavons-Fellows
Goals: Angus Sinclair 2 Penalty Goals, 1 Conversion

2nd Grade: Northern Suburbs 31 def Wildfires 15

3rd Grade: Northern Suburbs 10 def by Sydney University 15

4th Grade: No Game

1st Colts: Northern Suburbs 87 def Wildfires 0

Tries: Jock Sutton 2, Angus Ward 2, Drew Sellers 1, Josh Barr, James Douglas, Tristan Leffers, Sam Parkinson, Finn Barry, Sebastian Ewington, Jack Vincent, Penalty Try
Goals: Matt Ryan 6 cons, Jack Vincent 4 Cons

Colts 2: Northern Suburbs 7 def by Sydney University 17

Colts 3: Northern Suburbs 22 def Sydney University 12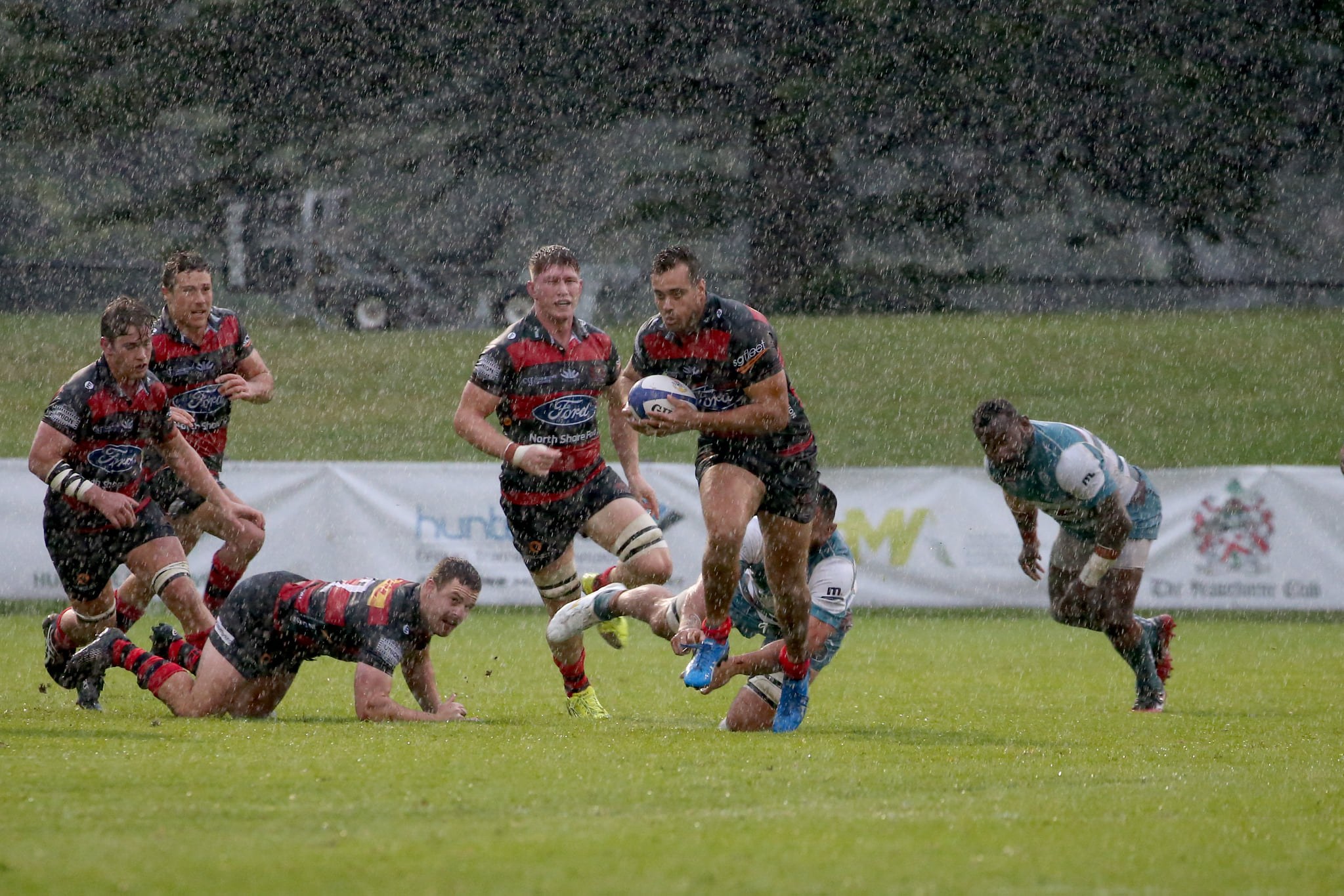 The Shoremen Report: Round 2 v Wildfires

Norths 2 from 2 to open the season

A grinding win in slippery conditions, here is what we learned:

Relentless in defence

For the second week in a row, opposition teams have come up try-less against a stubborn and relentless Norths defence.

Against an enormous Wildfires team 1 through 15, Norths had their defence tested a number of times and passed each possible test, holding up no less than 3 tries.

Norths shake the wet weather monkey

While it won't make up for the painful defeat in last year's semi-final. Norths were able to get one back against mother nature.

Driving rain began before kick off and only came down harder in the second half.

Despite the miserable conditions, the win has boosted the confidence to grind out matches without the attacking flair we've come to accustom to seeing.

Building squad depth

Returning to a 19 round season, squad depth will be a telling factor as the season goes deep into August and September.

Backrower Brodie Leber became the sixth debutant in the opening two rounds.

Head Coach Zak Beer, has gone about building squad depth by rotating front rowers Dewald Dekker and Tyler Kearns. While also bringing fresh lock Jack Whetton on late in the game.


Clean sweep

1st Colts and 2nd Grade continued the clean sweep with strong wins in their respective games.