Results Hub: Round 3 v Gordon

1st Grade: Northern Suburbs 33 def Gordon 17

Tries: Reece Mau'u 2, Charlie Jeavons-Fellows, James Margan
Goals: Angus Sinclair 3 Penalty Goals, 2 Conversions

2nd Grade: Northern Suburbs 19 def by Gordon 24

3rd Grade: Northern Suburbs 10 def by Gordon 17

4th Grade: Northern Suburbs 28 def Gordon 7

1st Colts: Northern Suburbs 18 def by Gordon 23

Tries: Jimmy Greenslade, Drew Sellers,
Goals: Matt Ryan 1 Conversion, 2 Penalty Goal

Colts 2: Northern Suburbs 13 def by Gordon 15

Colts 3: Northern Suburbs 12 def Gordon 24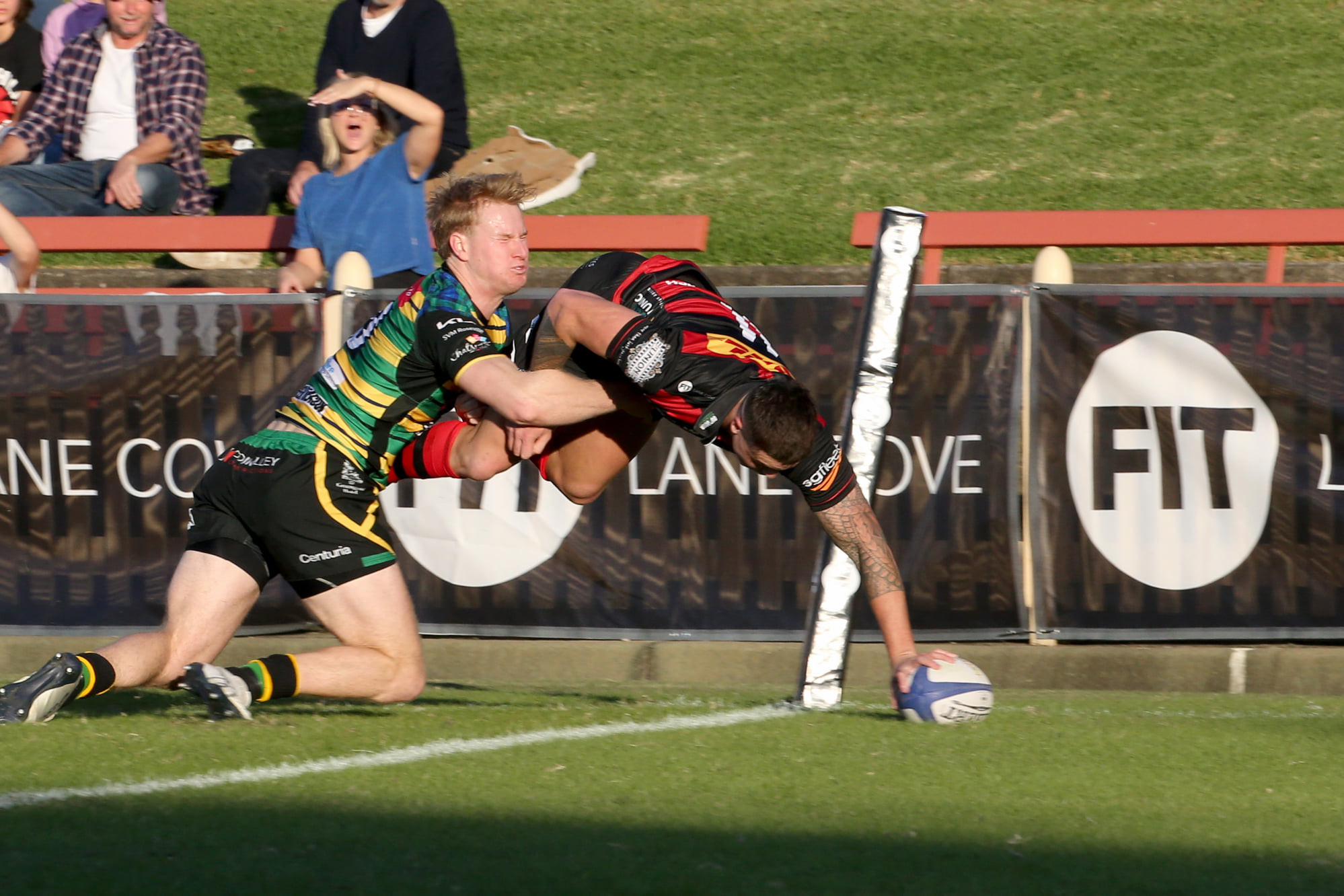 The Shoremen Report

The Shoremen return to North Sydney Oval in style

A glorious day back at the hollowed North Sydney Oval, here is what we learned:

Attacking onslaught

A picturesque dry track at North Sydney Oval was a welcomed return after slogging it out in torrential rain last week.

Norths took full advantage of the favorable conditions attacking from anywhere and in doing so, scored what could possibly be the try of the season from deep inside their own 22m.

In 2019 Norths were ranked last in the competition for offloads. Under the guidance of coach Zak Beer a season later they were ranked 2nd (only to Penrith). The trend has continued, with the ball changing through no less than 11 sets of hands to set up an outstanding team try.

Who said running rugby was dead?


Play to the 80th minute

With the result all but confirmed at 28 -17 in the 80th minute, the Shoremen weren't done. Reserve backrower Gary Bautz earned a strong ruck penalty before Charlie Jeavons-Fellows took off on a quick tap sending Hooker, James Magan over for the 4th try bonus point, just to rub salt in the wound.

How crucial will that be in September.


Rugby is alive and well.

With well over 3,000 supporters coming through the gates at North Sydney Oval, club rugby continues to thrive in the heartland.

Thank you to all the members, supporters and Norths community who made the return to North Sydney Oval a memorable one.