Results Hub: Round 4 v Southern Districts

1st Grade: Northern Suburbs 23 def Southern Districts 10

Tries: Harry Burey, James Turner
Goals: Angus Sinclair 3 Penalty Goals, 2 Conversions

2nd Grade: Northern Suburbs 14 def by Southern Districts 32

3rd Grade: Northern Suburbs 14 def by Southern Districts 27

4th Grade: Northern Suburbs 14 def Southern Districts 8

1st Colts: Northern Suburbs 38 def Southern Districts 12

Tries: Tevita Vei 2, Luke Ryan, Bas Ewington, Angus Ward, Penalty Try
Goals: Matt Ryan 3 Conversions

Colts 2: Northern Suburbs 21 def Southern Districts 12

Colts 3: No Game
Sirens 7's: Semi-Final, def by Warringah
Game 1 - Sirens 5 def by Gordon 17
Game 2 - Sirens 17 def Renegades 14
Game 3 - Sirens 24 def UOW 7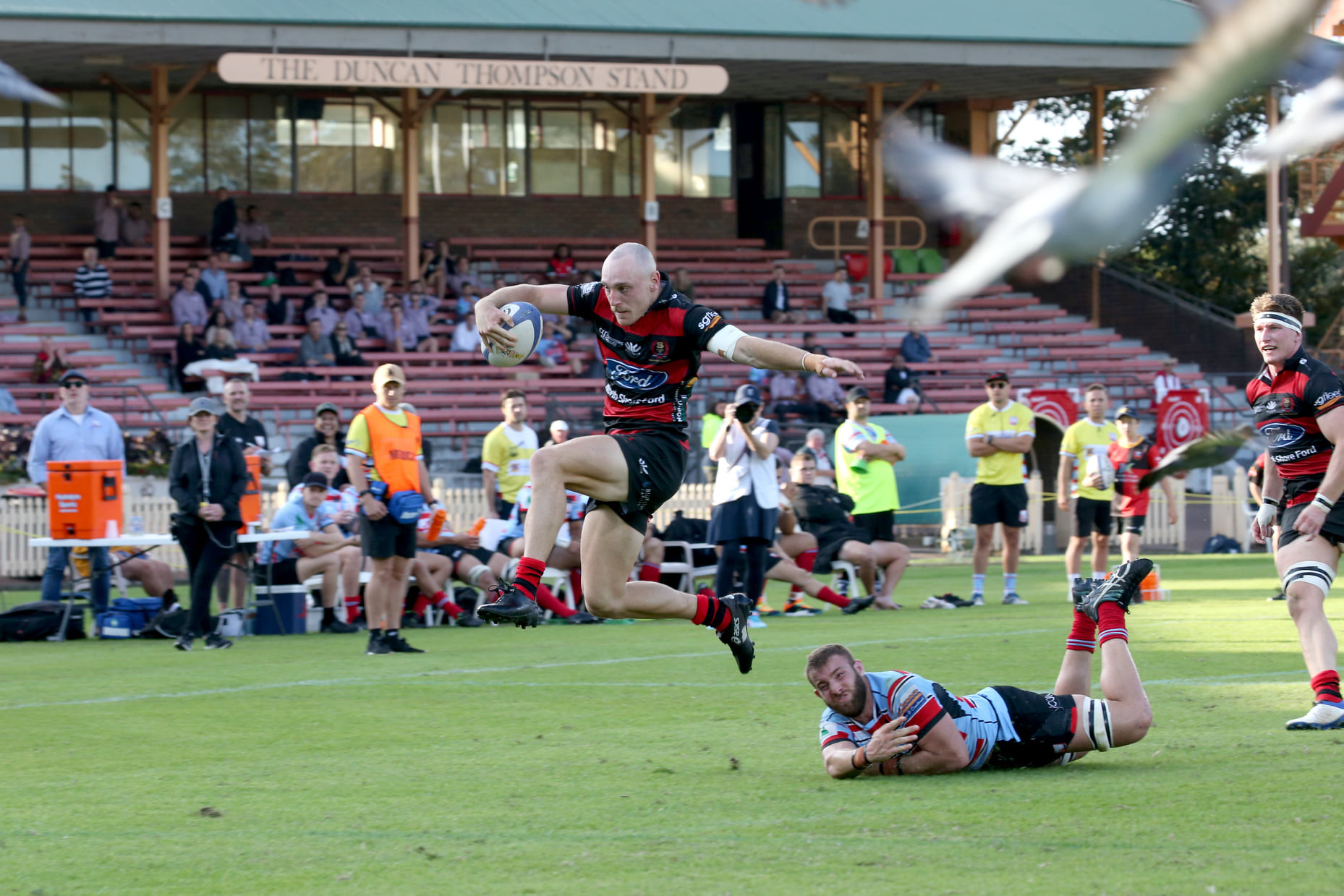 The Shoremen Report

It was tough and gritty as Norths go 4 from 4, here is what we learned:

Defensive Masterclass

After all the fanfare of last week's attacking prowess. Norths put on a defensive masterclass as they denied Southern Districts time and time again deep in their own half.

What made it all the more impressive? Doing it with 14 and again with 13 men.

Both Dewald Dekker and Max Ma'a spent time in the bin for scrum-related indiscretions.

Norths finishing the game with 13 players for the last 7 minutes, with Southern Districts hammering the line.

South's only try came from reserve tighthead prop crashing over.


Bonus Points

Bonus points have been crucial each September and denying one is just as important as claiming one.

As Norths played the final 7 minutes with 13 men, an 80th-minute penalty from reserve backrower Gary Bautz, gave Angus Sinclair the opportunity to really sink the boot into a deflated Southern Districts.

Sinclair perfect from the tee this week extended the lead from 7 to 10 points at the death.



Rugby gets political

Just another Saturday afternoon for Prime Minister Scott Morrison, who fancied an afternoon on the North Sydney Oval hill.

You could have mistaken him for just another Shute Shield supporter, dressed in his team's merchandise, sharing a chat with players post-match and few kicks at goal with the many juniors who invaded the field at full time.