Results Hub: Round 6 v Eastwood

1st Grade: Northern Suburbs 19 def Eastwood

Tries: James Turner
Goals: Angus Sinclair 1 Conversion, 4 Penalty Goals

2nd Grade: Northern Suburbs 10 def by Eastwood 26

3rd Grade: Northern Suburbs 25 def by Eastwood 26

4th Grade: Northern Suburbs 0 def by Eastwood 57

1st Colts: Northern Suburbs 33 def Eastwood 19

Tries: Harry Janson 2, David Agurrie, Sam Parkinson, Bas Ewington
Goals: Matt Ryan 4 Conversion,

Colts 2: Northern Suburbs 29 def Eastwood 14

Colts 3: Northern Suburbs 20 def Eastwood 5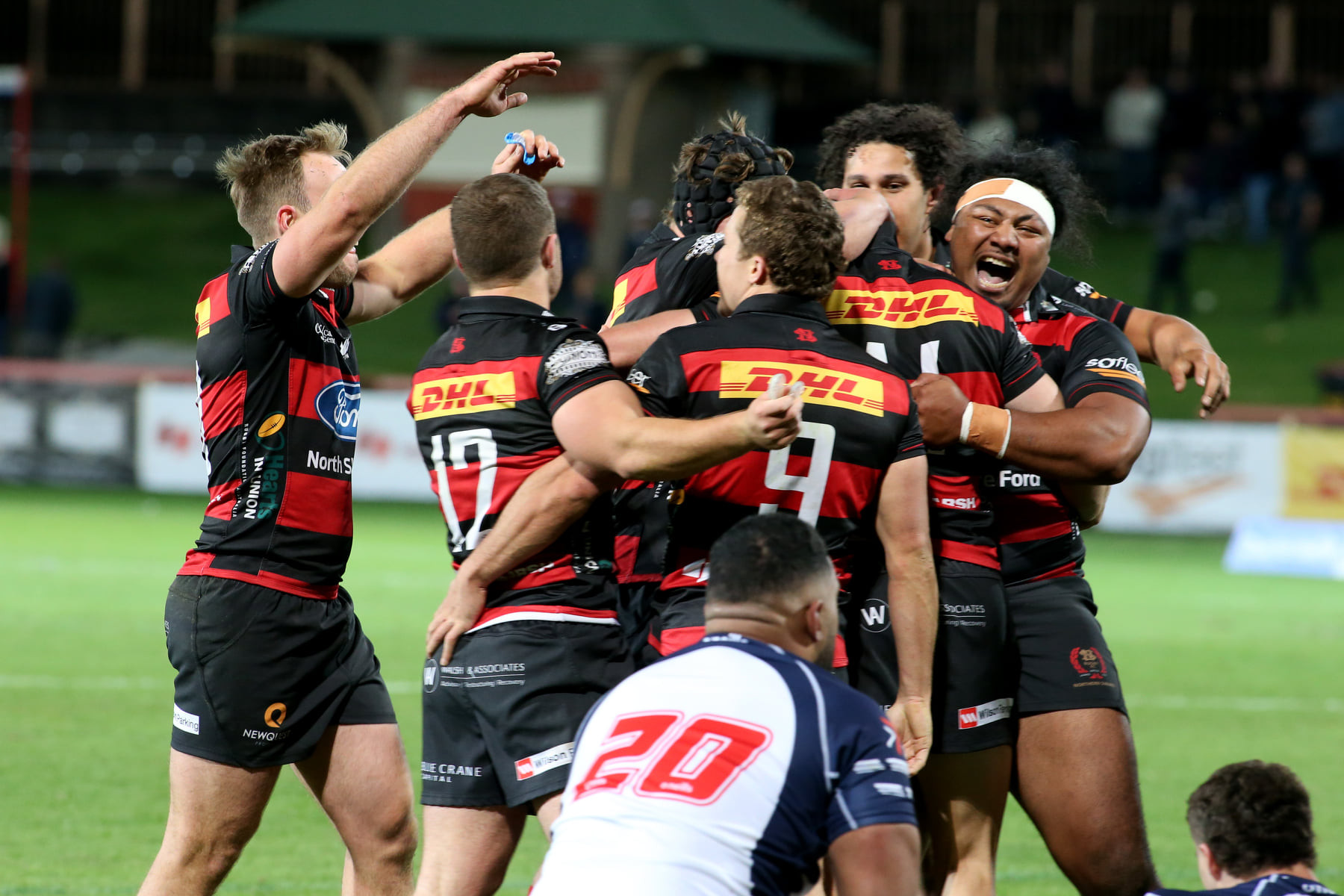 The Shoremen Report

Norths desperation takes them to 6 from 6, here is what we learned:

Desperate Defence

It has been spoken about often in the opening rounds but Norths defence continues to get better.

Eastwood through everything they could at Norths including the kitchen sink and came up with a try as Norths were reduced to 14 and a second try in the dying stages.

It was Norths clinical defence and determination putting a halt on any attacking raids. After a wayward intercept pass Eastwood looked certain to score before Jimmy (the jet) Turner rained him in at the 80-meter mark forcing a turnover.

Nick Duffy put his body on the line and came up with a try saver under the posts before Gary Bautz forced another turnover with seconds remaining.

...

Attack from Anywhere

If you thought 11 sets of hands for a try against Gordon was good, Norths again from inside their own 22 looked to go coast to coast if not for a final pass gone forward. Dubbed the "Best Try Never Scored" a beautiful crossfield kick found Reece Mau'u before a series of offloads and a chip kick, unfortunately, wasn't to be.

However, the confidence coach Zak Beer has built into the team's attack has been sublime this season. We have spoken about the offloading ability and we've seen Norths continue this trend and add further layers to attack with some deft kicking, quick lineout and special 1st phase moves.

...

Closing out.

Forcing a penalty with 90 seconds remaining, Norths showed a calm head to close this one out which is often gone astray even in the professional game.

A series of close passes from the ruck allowed Norths to soak up the remaining seconds without giving Eastwood a final look and go 6 from 6.