The Shoremen Report: Round 5 v West Harbour

After a whirlwind fortnight of back-to-back home games, Norths remain undefeated through the opening month of the competition and passed two big tests in as many weeks.

While the scrum has been a focal point of many discussions. It was Norths finding a way to win under an onslaught of pressure. Jack Whetton (18), James Margan (18) & Brodie Leber (18) were the top 3 tacklers across the competition last week before throwing in Harry Burey (16) who was a close 5th.

On the road, across to the bayside Drummoyne Oval. Norths are counting the costs of their recent round 4 victory, which has taken a heavy toll.

4 forced changes, sees Jack Brewer replacing German Haeffeli (Concussion) at loosehead. Form backrower Charlie Jeavons-Fellows is out with a back injury, replaced by fellow club captain Hugh Taylor.

The first time the backline has been changed this season sees Captain Harry Burey forced out also with concussion. While fellow centre Nathan Russell picked up a foot injury in last week's 2nd half.

A new look midfield has Connor Winchester coming in at inside centre, joined in the midfield by James Turner who shifts one spot in from the wing. Seb Cameron will make his First Grade debut on the wing, having been on the bench in recent weeks.

"Cameron is one of our Colts graduates and has been in our top squad for the past 2 seasons, after working hard over summer he's started 2021 in exceptional form for 2nd Grade. He understands our systems well and will come in and a do a job for us this week" Beer said.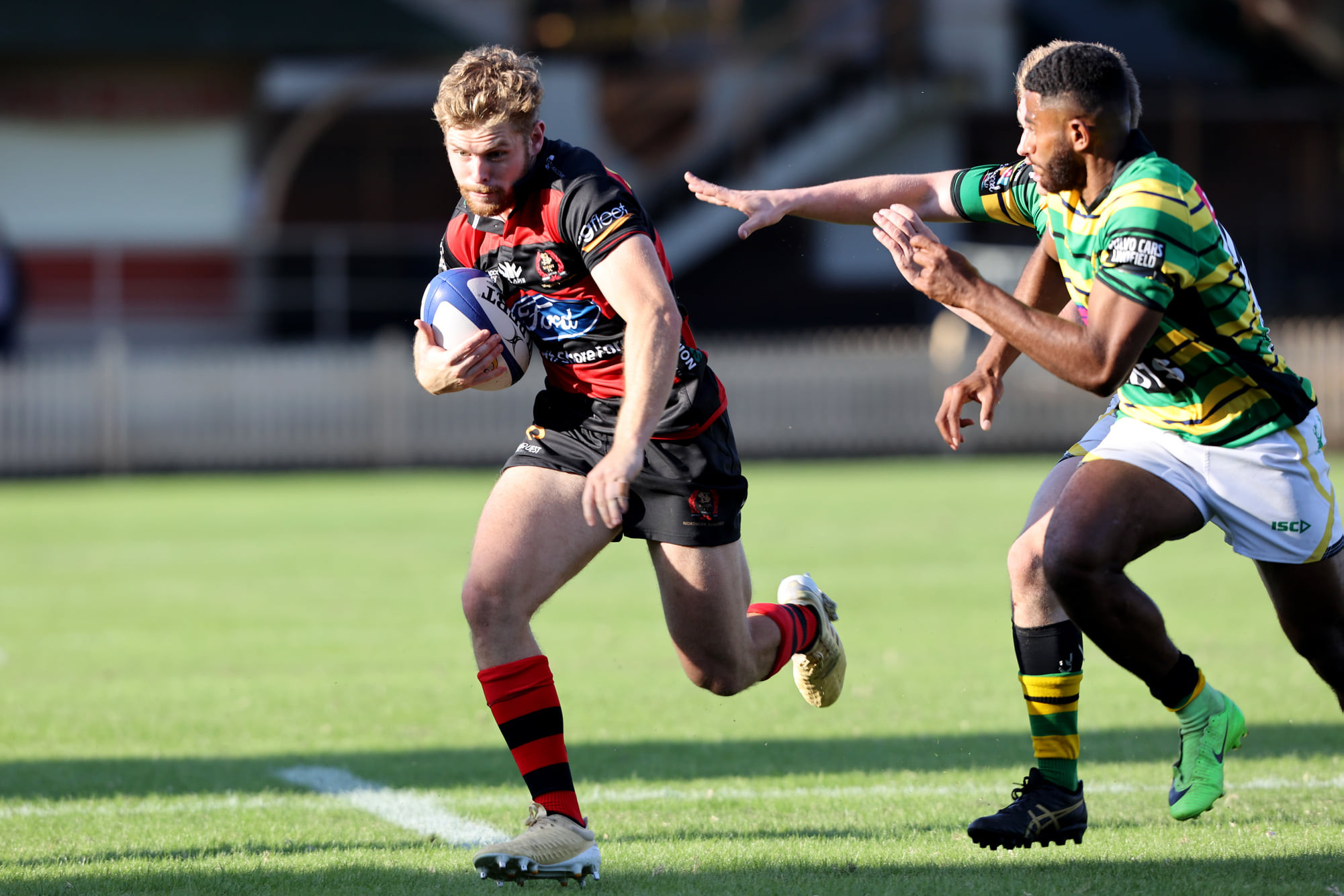 Brad Hemopo forced his way back into the starting team and Jeremy Burrill makes way in a shuffle to the lock/backrow.

Meanwhile, the recent covid case has forced Waratahs contracted players back into a bubble and Jack Whetton is a late casualty, replaced by Declan Caroll for his first start since round 1.

West Harbour have had a tough start to the season and sit 1 from 4 in 10th position.

In the opening round post covid, the 32 to 3 score flattered Norths as 3 tries in the final 5 minutes blew out the scoreline.

Despite each team going on different trajectories since then, the Pirates have been a bogey side in recent years and Norths will need to front up physically again to come out winners in this one. Before setting up a blockbuster against Eastwood at home next week.

Tickets are on sale can be purchased here: Tickets Available Here

In's: Jack Brewer (Prop), Hugh Taylor (Backrow), Connor Winchester (Inside Centre), Seb Cameron (Wing), Brad Hemopo (Backrow), Declan Carroll (Lock)

Out: German Haeffeli (Concussion), Charlie Jeavons-Fellows (Back), Harry Burey (Concussion), Nathan Russell (Foot), Jeremy Burrill (2nd Grade), Jack Whetton (unavailable)
Round 5: Northern Suburbs v West Harbour
Date: Saturday, May 8th
Venue: Drummoyne Oval

1st Colts - 9:50 AM (Taplin Park)
3rd Grade - 11:20 AM (Taplin Park)
2nd Grade - 1:25 PM

1st Grade 3:05 PM


Entry Tickets
Non - Competition: Northern Suburbs v Eastern Suburbs

Date: Saturday, May 8th
Venue: Woollahra Oval

3rd Colts - 11:50 AM
2nd Colts - 1:25 PM