2024 Platinum / Business Membership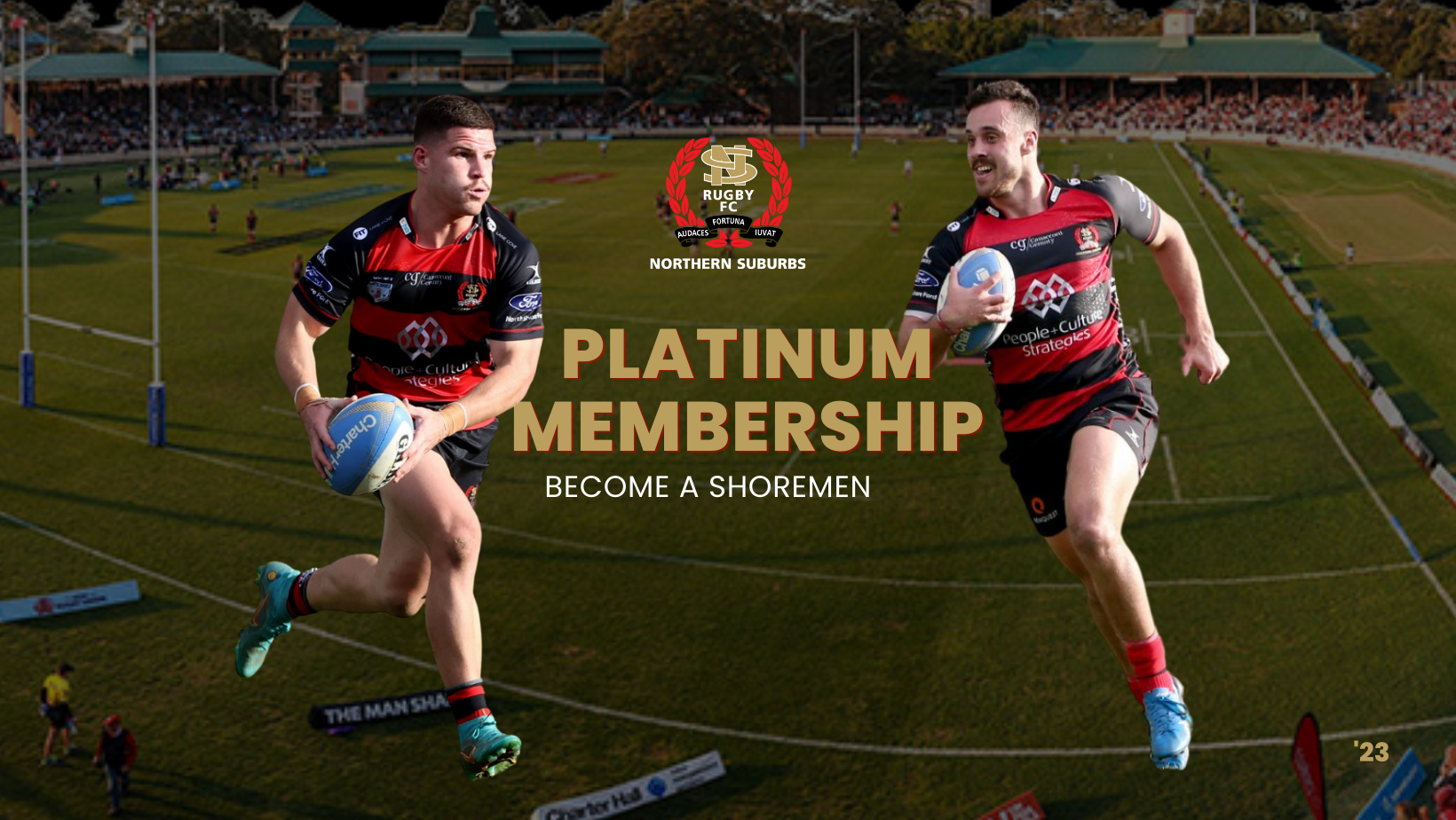 Northern Suburbs Rugby strives to be at the forefront of sports business & provides a platform for individuals or businesses to gain insight into the inner workings of the club across team culture, leadership, high performance and community sport.

The Business Club aims to engage like-minded sports enthusiasts with the club and other members at a business level, to foster networking and key learning outcomes.

The Business Club provides the opportunity to facilitate introductions within the North business community & leverage a range of extended events.
Match Day Benefits
Two (2) Season Passes for all Shute Shield Home & Away Games
Two (2) entries to the Shoremen's Hospitality Lounge at all North Sydney Oval Home Games
2024 Members Cap & Scarf
Events Benefits

Two (2) tickets to the Season Launch Lunch at the 2024 Golf Day (Lunch only)
Two (2) tickets to the annual Bon Andrews Lunch
Two (2) tickets to the annual Season Awards Night
Two (2) invitations to the Exclusive Business Club Partners Lunch
Opportunity to Co-Host Bespoke Event
Join the Norths Business Club for $2,500+ GST or contact GM@northsrugby.com.au