Northern Suburbs have been one of the more stable Shute Shield clubs in recent seasons but 2020 has seen some major changes and they will have a fresh look by the time the competition kicks off.
Earl Va'a, the former Samoan Test No.10, took over as head coach and they have recruited hard to replace a number of stars who were either retiring or heading to fresh fields, both at Super Rugby level and overseas.
It's been major generational change from the side that won the premiership in 2016 and played in the grand final a year later.
Rugby News caught up with Norths head coach EARL VA'A as he tries to pull together all the loose ends that make up a successful rugby club.

WHAT LIES AHEAD:
It's a pretty exciting time for the club as we head, finally, into the start of the 2020 Shute Shield.
There's been some major playing roster changes at the club and a whole new coaching team has taken over so it's very much a blank canvas.
The Covid-19 pandemic has brought a feeling of uncertainty to the table for everyone but in my short time at the club I think we have grown substantially through it all.
We've found different ways of doing things and being able to manage our training weeks a lot better to what was the norm pre Covid-19
Can't wait for the week-to-week routine of playing, recovering, analysing and improving ourselves and doing it all over again.

LAST SEASON: 10 wins and seven losses to finish fourth. Played Warringah and lost 24-7 in week one of the finals but eliminated by Sydney Uni the next week 40-7.
I'm told finishing in the top four came about mostly through a cracking start to 2019 and in many ways papered over what ended up being a pretty disappointing season for the Shoremen.
Norths didn't win in any of final five weeks of their season and we will search for some consistency in 2020.

COMINGS AND GOINGS:
Ins: German Haeffeli (Argentinia), Ryan Lomas (Ireland), Dewald Dekker (RSA) , Isaac Cavu (Perth), Jesse Muir (NZ), Heinrich Brendal (RSA) Brad Hemopo (Manly / MLR), Max Burey (Wests Tigers NRL), James McKinney (Ireland), Angus Sinclair (back from Toyota Verblitz JPN).
Outs: Richie Woolf (Easts), Ezra Luxton (retired), Michael Dowsett (UK), Sam Giltrap (back home to NSW North Coast), Will Miller (Brumbies), Connor Vest (Uni of Queensland), Jack Lindsay (NZ), Andrew Tuala (Souths), Lachie Creagh (UK), Lawrance Hunting (retired), Josh Noonan (Eastwood), Dan Solofa (injured)

WHERE WE'LL NEED TO IMPROVE:
I watched a lot of the Norths games before I came on board at the back end of last year and it was obvious that the scrum needs to work a lot better for us to improve as a title-contending rugby side.
It was a constant negative to be honest. If we're going to compete against Sydney Uni, Eastwood, Warringah and all the others we've got to be able to secure our ball at scrum and not have to worry about that part of the game being a negative.
Lineouts, attack and defence all seemed to work well but scrum time is definitely where we need to lift our game.

PLAYERS TO WATCH:
It's been hard for me through this time doing a lot of my work remotely but from what I have seen young Max Burey will play a role for us throughout the Shute Shield.
He's just come back from rugby league with the Wests Tigers to join his brothers Harry (First Grade centre) and Jack (General Manager) at the club. He can play 10, 12 or 15 and he will give us something that a lot of other clubs haven't seen.
Angus Sinclair is back from playing in Japan and looked pretty good in the internal trial last weekend. His experience and leadership at flyhalf will be great.
Personally, though I've enjoyed working with club captain Nick Palmer. His fitness and work ethic has been first class and along with his co-captain Declan Carroll, 'Sticksy' has driven a lot of the stuff that we want to be known for.

HOPES AND EXPECTATIONS FOR 2020:
We'd love to continue our run of playing finals footy and as you know from there anything can happen in the sprint that the Shute Shield will be this year.
But away from that we have set a number of goals internally. These revolve around getting better as rugby players and also as people – something that Norths has done very well in recent times.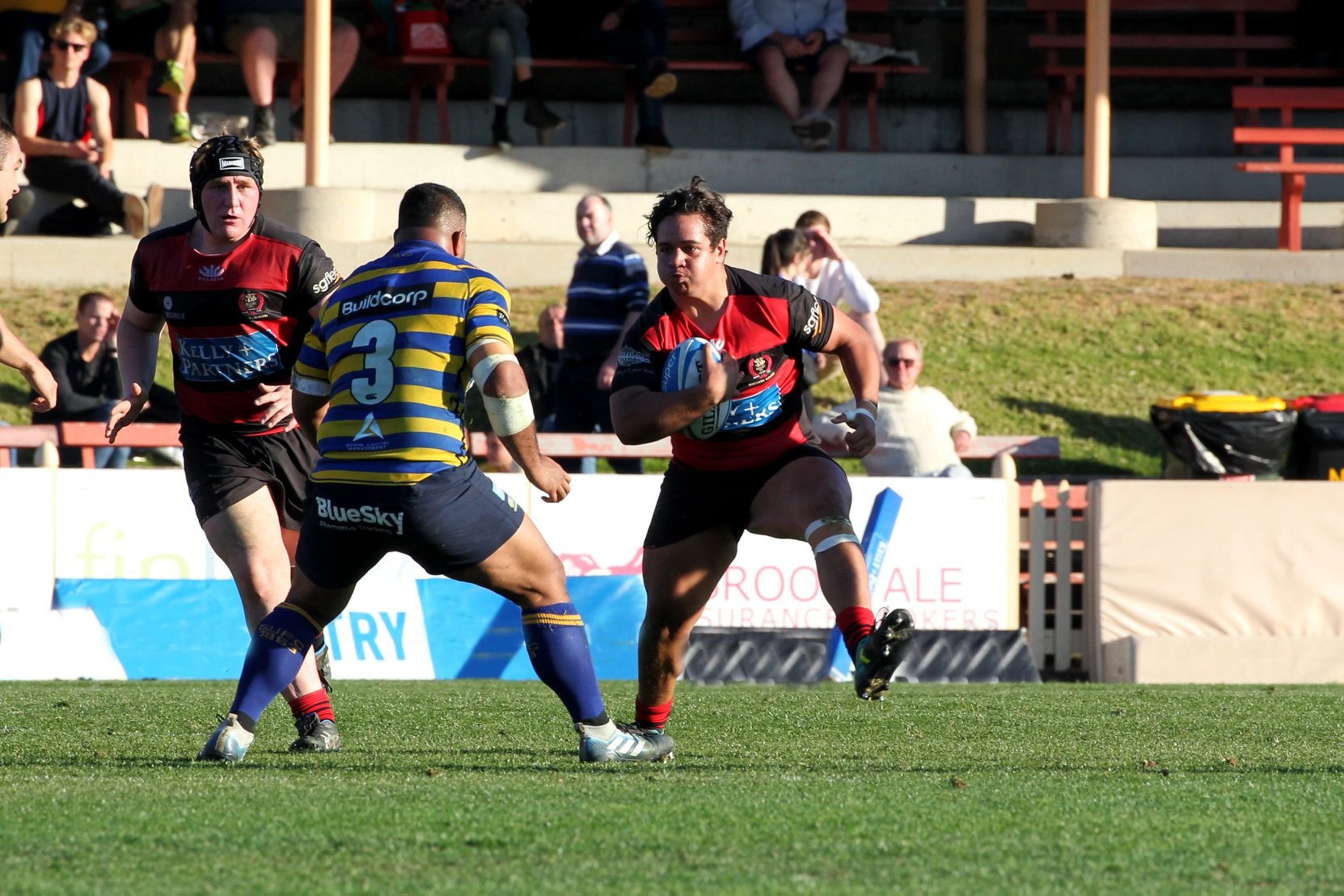 OUR BIG IMPROVER WILL BE:
Jayden Lynch is a young prop who got some exposure in first grade last year and has been doing all the right things through the pre-season and the Covid-19 stalling of the competition.
He's still young enough to play colts this year and I would like to see him grow and be an important part of of our top group not only this year but for many seasons to come.
WHO WILL YOUR TEAM PLAY IN THE GRAND FINAL?
It's pretty hard to go past the two teams that played in last year's premiership decider (Sydney Uni and Warringah) although to be honest any of the top six or eight teams could get on a run in this competition.
Because we are playing every team once and then into finals the side that doesn't get hit by injuries and if they are have the depth to cover those will do well. Looking forward to it!