Kass Scarlett grew up in Canberra "playing every sport under the sun'' - except rugby that is.
She tried her hand at everything from netball, rowing and AFL to hockey and touch footy.
Relocating to Sydney, Scarlett decided to give Rugby Sevens a try two years ago at Northern Suburbs where her partner played.
"I had a girlfriend who really wanted to play rugby and asked me would I come along,'' said the 28-year-old from Neutral Bay who joined the club's Siren's team to play in the Sydney competition.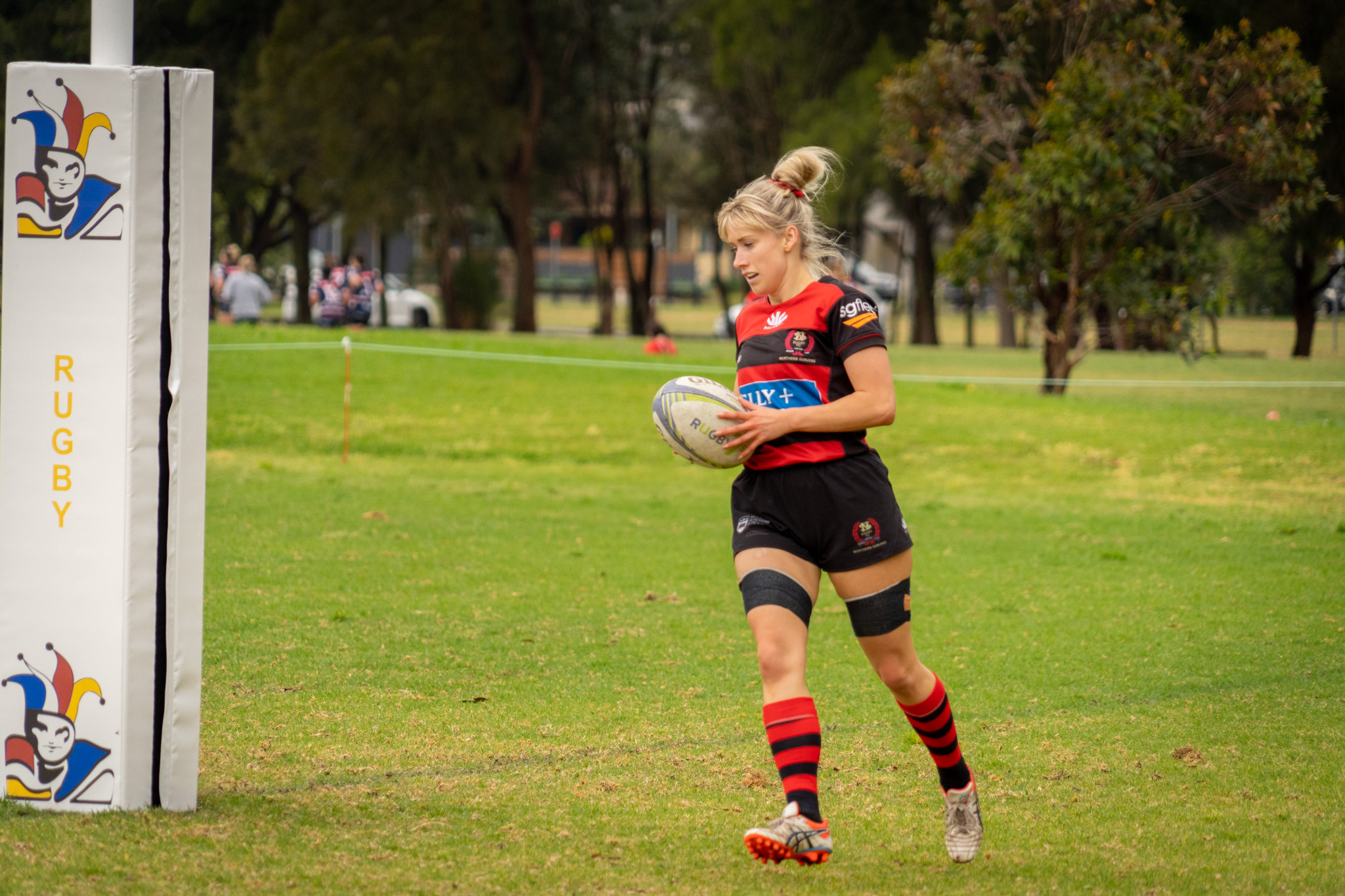 "I thought I'd just introduce her and then I started training and realised it was really fun and I was learning heaps.
"I had no idea what the hell I was doing at the start though. I love watching rugby but playing Sevens was very different.
"I had played Oz Tag and touch and I knew the rules of rugby league but I didn't even know the difference between a ruck and a scrum.
"I felt like I was learning a whole new language."
This month Scarlett broke new ground at the club when she became the first woman ever to be named as a member of Norths Team of the Year.
Each season one to 15 players who had an exceptional season make the list across the different age groups and divisions at the clubs, including Colts and Shute Shield.
But for the first time a female made the cut - something which shocked Scarlet.
"It was amazing. When I was standing up there I did feel a bit of an impostor though,'' she said.
"I felt like I had taken a jersey off one of the guys. Then I thought, no, I have deserved this. Someone has to be the first and I'm super proud."
Scarlett finished equal top try scorer for the season with Melissa Steer, with the pair scoring 14 tries.
NORTHS TEAM OF THE YEAR: German Haeffeli, Olly Stump, Sifa Amone, Sam Shepherd, Matt White, James Graham, Kass Scarlett, Leon Akopian, Nick Duffy, Jimmy Greenslade, Ed Gregory, Harry Burey, Charlie Hannell, Liam Dalibozek, Max Burey.