Results Hub: Round 1 v Penrith

1st Grade: Northern Suburbs 73 def Penrith 0

Tries: Charlie Jeavons-Fellows 3, Nathan Russell 2, James Margan, Nick Duffy, Harry Burey, James Turner, Max Burey, Tom Bramley
Goals: Angus Sinclair 6 cons, Connor Winchester 3 cons

2nd Grade: Northern Suburbs 95 def Penrith 5

3rd Grade: Northern Suburbs 29 def Eastwood 15

4th Grade: No Game

1st Colts: Northern Suburbs 85 def Penrith 10

Tries: Boston Kerapa 4, Luke Ryan 2, Harry Janson, Drew Sellers, Matt Ryan, Tristan Leffers, Jimmy Greenslade,
Goals: Matt Ryan 10 cons

Colts 2: Northern Suburbs 19 def Penrith 0

Colts 3: Northern Suburbs 20 def Eastwood 19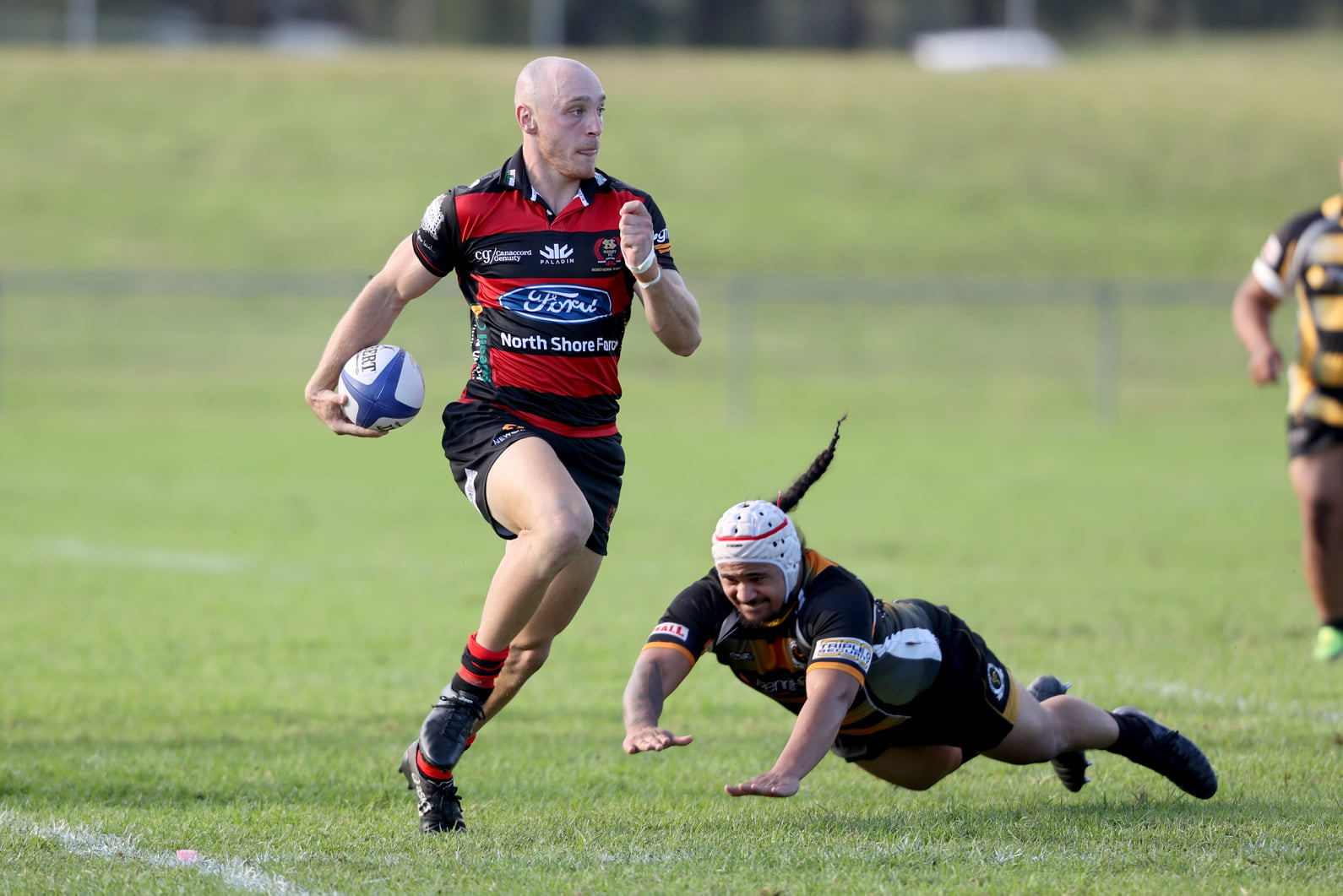 The Shoremen Report: Round 1 v Penrith

Norths keep a clean sheet at Nepean.

A strong win to open the season, here is what we learned:

Hat-trick Hero

Charlie Jeavons-Fellows made it known he wants to own the number 7 this season. In and out of 1st Grade in previous seasons, the backrower was everywhere on the field and found himself with a first half hat-trick for his efforts.

Does Norths have the quickest back three in the competition?

Between wingers Reece Mau'u, James Turner and fullback Max Burey, there is no shortage of pace out there. Turner and Burey both got on the score sheet and all three were responsible for a number of line breaks and support plays.

Defence holds strong.

Despite a lop-sided scoreline, it was far from one way traffic and Norths defence held strong repelling many Emus unstructured attacking raids to keep the home side to 0.

Welcome, 5 debutants.

Alongside starters Jeremy Burrill and James Turner, Round 1 also welcome Tyler Kearns, Jack Whetton, Tom Bramley to the Red and Black family.

1st Colts and 2nd Grade completed the clean sweep running out big winners in their respective games.